NSA
only! Looking for a FWB! Fuck Buddy or ONS! this = no strings attached dating. Sex without the close relationship ties. Often multiple at the same time.
You've probably seen these…but what do they mean??
If you are a regular user of online dating sites, you've probably encountered a lot of different acronyms. Most of the time you don't have a clue about what do they mean, and as a result, you're potentially wasting time on the wrong dating sites and the wrong kind of people.
It is essential to get familiar with the different acronyms people use on the dating sites, and online in general.
Because, if you know what something means you'll navigate more efficiently through a huge field called- online dating.
You won't waste time on relationship dating sites when your goal is to have only one night stands and casuals sex friends. And vice versa, you won't spend time on people who just want quick sex, without any form of emotional commitment.
It all depends on you and, in which phase of your love life are you in currently.
One of the terms is  NSA, or NSA hook up.
NSA Meaning- No Strings Attached
NSA meaning is pretty straightforward- it means no strings attached, or only sex, no commitment.
No trings attached arrangement is perfect for people that are single and people that want to have more fun in their sex life. In this case, fun can be with one person only, but only sex is on the plate.
Or fun can be with multiple sex partners at the same time. It all depends on the rules you and your NSA sex partner defined beforehand.
The term NSA was popularized by a Hollywood movie "No strings attached "starring Ashton Kutcher and Natalie Portman.
Let's see what definitions of NSA can we find online.
Other online dating sites Acronyms
If you're new to the whole online dating thing, you can easily get confused with different acronyms people like to throw around.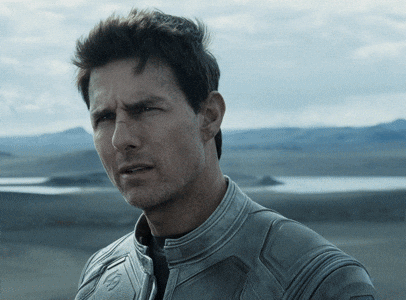 Here you can find the full list of online dating acronyms, but let's describe the most commonly used.
BBW
BBW is an acronym that describes a big beautiful woman. It is becoming more and more popular for people to use niche dating sites that are designed to connect people of the same tastes.
All lovers of big, busty beautiful women, remember this one.
BDSM
BDSM stands for bondage/discipline/sadomasochism
This sex practice was heavily influenced and popularized by the recent worldwide bestseller book and later a movie with the same name- 50 shades of grey.
Since the book came out, you can see the term BDSM thrown around very often, especially on dating sites like- Alt.com and Fetster..
Bi
Bi stands for bisexual- meaning a person who loves both sexes sexually, male and female.
CPL
CPL stands for a couple and describes a couple that is looking for a third person to join them sexually. It can be male or female.
You can spot Cpl acronym very often on swinger dating sites like SwingLifestyle.com and SwingTowns.com
But I personally have seen couples looking for a third party even on general dating apps like Tinder and Ok Cupid.
D&D
D&D stands for drugs and disease free. In today's world where free love and NSA sex relationship are more common than you think . One more thing is also widespread- STD's.
Of course, we all want to avoid any std's in our lives, and so it's our best bet to search for people that also pay attention to "their sexual health," and the people the're sleeping with.
Drugs free should be a no-brainer if you want to live a stress-free life and avoid any complications and problems with the law.
FWB
FWB or more commonly know as friends with benefits. It is a widespread occurrence in this fast-paced world we live in today.
It stands for a sexual relationship without any hint of long-term commitment. But the difference between NSA or no strings attached and friends with benefits arrangments is the friendship part.
You are allowed to spend non-sexual time with your FWB partner if you want to, but it may be limited. Some people would argue that friends with benefits and NSA arrangements mean one and the same thing.
Hookup
Hookup stands for a one-night stand or one-time only sexual encounter. It's ideal for people that travel a lot and don't have the time to stay too long in the same city or even country. If you spot a hookup acronym in someone's bio, you can be assured that the person wants the same thing as you- no strings attached sex.
Pansexual
Pansexual is a person that doesn't have preferences about someone's gender. He or she loves men or women, it doesn't matter.
MBA
Mba stands for married but available and describes a person that is married, but maybe not happily. He or she is looking for an extramarital affair. If you're planning to get involved in this kind of arrangement, discretion is heavily advised.
Best dating sites for NSA relationships and one night stands
The Internet is a big place, and it's easy to get lost in the sea of dating sites and apps.
If you are in search of NSA arrangement dating apps and sites, the sites in this list are our top recommendation. Some of them are free, others are on a paid monthly basis. The choice is all yours and depends on the time and money you're willing to invest in your sex life.
But first, you've probably heard about the dating site called  Nostringsattached.com
No strings attached com
No strings attached com is an NSA dating site for single people looking to have an affair with married or taken people, and also for married people who want to have fun outside their bedroom without the knowledge of their marriage or relationship partner.
The site in itself is visually appealing and very easy to navigate. But the most important part is their large user database. The more users the site has, the easier will be your search to find NSA sex partners.
According to online statistics , the site nostringsattached.com has 1875 unique visitors per day and has attracted over 77 thousand new visitors in the last six months- according to –No Strings Attached review by Askmen.com
The site is heavily influenced by video content. Members are allowed to post their videos, photos, and live streams. Because of the video aspect, it's an excellent option for people who enjoy a good cybersex session but don't want to get involved in the cheating part.
The creators of the site had the safety of their users in mind as a top priority, and it's designed for people looking strictly for NSA hookups, and  affairs. The members have the option to create a safe, private network with other users and take their safety and privacy to the next level.
To communicate and interact with other members, users have the option to hotlist other members, send flirts, photos, and share their videos to create interest.
If you are looking for more sites for NSA extramarital affairs, main no strings attached com competitors are:
Ashley Madison

Adult Friend Finder

Horny wife. com
Other NSA  Relationships Sites and One Night Stands Sites
picked by Fckme team. Read the full review by clicking on the link.
NSA Relationship Meaning and Rules
Nsa doesn't have to mean NSA relationship. You can sleep with someone one time only, and that's it. There is no relationship aspect.
But not all people like to sleep with different people all the time, but at the same time, they don't want a real committed relationship.
That's why there's something in the middle. NSA relationship, or sex plus occasional activities couples do-like watching a movie together or going out to a club together.
But, as you can see it's not so easy to define the NSA relationship. The first confusion is with the terms.
But also, human relationships, and especially sexual can get complicated sometimes, and as a result, cause heartbreaks and hurt feeling.
That's why it's always smart to set the ground rules beforehand entering any kind of NSA relationship.
1. Define the rules beforehand
You all know how sexual relationship can get messy if proper expectations are not set. No matter how tough or unemotional you feel, over time sex tends to bond people. Thanks, oxytocin!
To prevent bad feelings and remorse after sex, always talk it out with a new NSA partner. Define what you're looking for and keep it clean.
The last thing you want is to get involved with someone who's looking for something serious and pretend that you want the same things. You'll get burned really quickly and feel bad afterward.
2. Sex with other people?
Define what you want. Is it NSA sex only with one person or do you want to sleep with multiple people at the same time? You don't have to be direct and tell that you are already sleeping with other people, but you can hint it. Tell you're going on dates. It sounds less harmful and more playful.
3. Define your social interactions outside the bedroom
This one is crucial for people in marriages that are looking for NSA fun sex. If you only want to keep it at sex and avoid any other type of social encounters, talk it out.
There may be situations where you'll bump into your NSA sex partner as you're strolling through the city, maybe on a lunch break with your work colleagues. It's important to set the ground rules for those kinds of situations and define the rules of engagement outside the bedroom.
4. Be discreet
In today's world where we can find information on anyone with a click of a mouse, it's important to be discreet. Especially in NSA arrangments where married people are involved.
Keep that in mind and always vet the other person before you jump in. Try to find out if they can keep a secret and keep their mouth shut. Never send photos or videos that may compromise you and your privacy. And never be quick to give your full trust to someone you've met on the internet. Great NSA relationships are developed over time. It takes time to build trust.
5. Be honest
Always be honest on your dating profiles. If you're looking to a potential wife online, put it in your online dating site bio.
Also, if you're looking for NSA sex write it out and communicate only with people with the same taste. It's better for you and for them.
6. Always have fun
Fun should be a top priority in any kind of relationships. We encounter enough stress and everyday problems in our day to day life.
Nsa sex arrangments should be for a time when you want to unwind from stress and merely have a fun, sexy evening. Turn off your smartphone and give your full attention to your sex partner.
If you manage to keep it fun and lighthearted, you can be assured there will be the next meeting. Leave problems for tomorrow.
How to form an NSA -no strings attached sex arrangement
Now, we defined the NSA meaning. Your next step is to find your NSA sex partners and make a fun arrangement.
Here are a few steps  to find nsa sex and make your job easier.
Step 1.  Define exactly what you want
Is it strictly sex, no talk kind of arrangement. Are you excited with a possibility of an affair without the knowledge of another person's spouse? Or are you open to a more casual, friendly vibe where sex is on the table, but other social activities from time to time are not excluded?
That's the question you have to answer for yourself because everyone is different, and not everyone is looking for the same thing.
Step 2. Find the best dating sites and apps for NSA sex
We've already helped you with a list above, but don't be limited only to a few NSA dating sites and apps.
To catch more fish you must cast a wider net, and ultimately find NSA partners much faster.
Read  all dating sites and apps reviews we at Fckme recommend and choose the one that fits your wants and needs the best.
Step 3: Get matches and start a lot of conversations
Finding NSA sex partners online is a numbers game. The same rules apply whether you're searching for a relationship, quickl local sex, or a potential marriage partner.
The more people you talk to, the faster you'll see the results and find the people you click with.
Remember this: Never start the conversation in a sexual tone. Even if you're looking for an NSA arrangement. Avoid at all costs leaving an impression of some creepy, desperate individual that wants to find sex as quickly as possible. You're talking to real people, remember?
Start every conversation in a casual, relaxed manner and slowly build it to a more sexual tone over time. It could be a day, two days, or even a month. The more you get to know someone over text, the higher your chances of meeting on a real date.
Step 4. Plan first dates that lead to sex
Sometimes you'll meet someone online, and you'll meet on a date very fast. But in most cases, you'll need to go on a date or two and get to know the other person better before sex happens.
It's on you to always prepare for first dates in advance, and logistically organize the date, so it has the highest chance of ending with sex. Read here how to plan fun and effective first dates that lead to sex. 
Step 5. Define the rules
This can happen before the sex or after the sex. The best option is to feel out the situation before the sex happens, to avoid any unnecessary problems.
Step 6. Always lead in the relationship
No matter if it's a long-term relationship or an NSA sex arrangement, a man must always lead and steer the social dynamic. You decide and show with your example and behavior how often you'll see each other and how often you'll text.
It's always advisable to talk about it and find a happy medium.
Now you know the NSA meaning, NSA rules and how to find an NSA sex partner for yourself. In this exact moment, there's a woman or a man that wants to have sex with you. What are you waiting for? Go and find her.
As always have fun and stay safe!
P.S.
How long was your longest NSA relationship? Where did you meet and what tips can you share with others? Share your comment below.